Be2 Review

About to give up on Love?
Hold on!
Just Like you Katty was  saying goodbye to Love when she got a notification from her mailbox,
It says; "We've found the perfect match for you, should we send him some flowers?"
She taps on the notification icon and it reads;
"we understand how difficult it is to find Love especially if you have been disappointed over the years, don't worry Be2 is here to make everything perfect by pairing you with your perfect match. Yes! we've found the perfect match for you, should we send him flowers?"
---
Get to know Be2
Be2 is a top 10 rated European dating site with over three million active members who are seriously looking for their perfect match. This idea was formulated by a group of psychologists whose intent is to use the physiological differentiation to pair people and also to use technology to solve relational problems. Be2 is not fraud tolerant as the team can remove accounts that do not comply with their terms. You can also block contact you no longer want to communicate with. Be2 has a strong Customer support, physical offices which is registered in Luxemburg. One of the company's core values is users privacy and data protection. The platform is structured in a way that you are paired with someone who complements you. This is possible because of the answers you provided during your personality test, so it is vital that you give accurate answers. Based on the answers you provided, the system displays your compatibility score on each contact. This is good because it  ease you  the stress of  searching for mates. Interesting, yeah?
How does Be2 work?
Getting started on Be2.co.uk is pretty easy and free!. Go to Be2.co.uk on your search bar and this takes you to the homepage where you put in your gender and the gender you are interested in. The next page is where you put in your valid email address so Be2 can send a verification message to your mailbox for confirmation. Up next is Betty (Be2's virtual assistant) guiding you through the personality quiz. All you owe Be2u is to be you. Be real in answering your personality and compatibility quiz.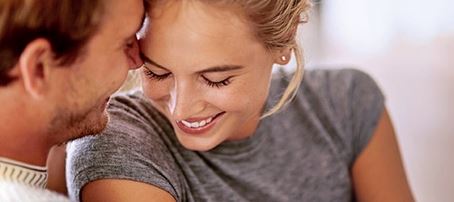 Creating a profile
After registering on Be2,the next thing to do is;
Fill in your details which includes your name and date of birth.
Select the city you want your match should be located at.
Answer the compatibility
Yaaaaaayyy!!! Your profile creation is complete.
Upload beautiful/handsome photos of only you that is clear and is up to 10mb. Remember the eyes attract first! I would suggest a portrait picture as a profile display picture that accentuates your features
On seeing your dashboard, you click on the three-line icon on the left-hand side of your dashboard. This takes you to the second phase of completing your profile. This second phase is about you, your lifestyle, food, ice breaker questions, looks, values, and your goals. Be2 also scores you From your answers during the quiz, they give you a note stating the ratio at which you are likely to be rational or emotional.
Finding contact on Be2.co.uk
It is easier to find contact on Be2 because Be2 Algorithm is location-centric, such that you get matches with those in your environs. You get notifications via your email if you are off-site. The profile consists of only the gender you are interested in, as well as their age and the result of their compatibility test. The contacts on Be2 increases daily as there are new sign-ups on daily basis so your options are limitless.
Design and Navigation
The interface of the Be2 homepage is beautiful and user-friendly. The colors say "Love and Beauty." The icons on the site are basic and easily understood. When you open the profile of a person you are interested in, you can either like them, send a smile, or wave. You may write a message, allow or deny access to the photos, or even report a member if you have any problems. It's also good to know that at the top of the website, you can like profiles of those who aren't your match. Liking their profile automatically adds them to your profile. This item is called "Is it love by first like"? Sounds so cool yeah?

Pricing and benefits
It's not new that some call Be2 a scam dating site because of its expensive premium price, but what they fail to see is Victoria's story.
Victoria shared her testimonial with Be2 Support team,
She said,
"Having signed up and becoming a member on a previous dating site for four months, it was hard to get a message because I wasn't verified. Even when I tried messaging some contacts that seemed attractive to me, I was ignored. The search was exhausting as there were some nice profiles, but they aren't your match, unlike Be2, where you will be notified continually once they see your perfect match. Fortunately, on my fifth month, I got a message from a contact, and he seemed friendly. We exchanged contact because there weren't options for video calls like Be2 offers. A few hours after the exchange, he sent a text via WhatsApp asking that I send him my nude. I found it irritating and I tried explaining to him that we hadn't known each other well enough for him to see my nudes, and before I knew it, I was blocked. This time I lose. "
Whoops! This is not a good one.
Now you get to be thankful for some restrictions on Be2 and that's why registration is free, but to enjoy unlimited access you will need to subscribe to a premium plan. There is no free trial available on Be2 as you will have to select between a 1, 3, or 6-month plan immediately after completing your profile.
Breakdown of premium offers;
1 month-£4.99
3 months-£9.99
6 months (bestseller)-£7.99
Benefits for Be2 premium offer ;
You get to see the full profiles of your matches.
You have access to unlimited communication with contacts.
You can use video calls with your contact to see if they are worthy of your feelings and time.
You can mark contacts as favorites. like a match that Be2 paired you with, you can add them as favorites to keep track of them.
Even if you do not want to send a message, your match will be aware that you viewed his or her profile.
Conclusion
The difference between recovering from a heartbreak experience and finding love is in finding the perfect person for you. It is even better if you have a lot of options to choose from, and this is what Be2 has to offer you. She takes the stress of searching while you enjoy the moment of making a good choice. However, if you enjoy long-distance relationships, this may not be the place for you. Whether you need someone within your reach or you are someone who appreciates constant contact with the person you love, then this is the best dating site in Europe to be on. You do not need to worry much about the cost because it is a good way to scare unserious personalities. Even though B2 is reliable, you also need to apply safety measures when relating to your fellow mates. If you suspect a catfish contact, do not hesitate to make a report to the support team. To find out more details about be2.co.uk, kindly reach out here: customerservice@be2.com.