TrueLifePartner Review

Love is timeless and for everyone. In a world where most dating service providers are focused on the younger demographic, truelifepartner.co.uk says age is only a number and older people deserve to love and be loved too. The smiles on the faces on the site's front page say older people can find love, companionship, love, and romance too.
---
Get to know truelifepartner.co.uk
Ranked in the top 50 dating site in the UKs, Truelifepartner justifies its ranking with a 41% success for its users, a very high percentage when compared to other dating sites. Finding a companion on the service is highly rewarding. Truelifepartner is a service for people fifty years and above, focusing on companionship for older people looking for serious relationships with other older people. One of the greatest strengths of the service lies in the scientific personality assessment that gives the user a dating experience of the highest quality. The service's algorithm makes use of this assessment to provide like-minded matches for users.
Users' profiles are highly detailed, and assessment questions are presented in the most user-friendly way possible, with easy point-and-click solutions. Truelifepartner takes its users' data privacy very seriously, and the service ensures that your personal information and communication with matches is inaccessible to third parties. All data entered on the site is encrypted by the Let's Encrypt Service and secured by Norton. You see… you don't have to worry, because your data is in safe hands. With the physical office located in Luxembourg and 24/7 customer service, your inquiries and complaints are easily received and quickly sorted. Truelifepartner gives you total control over your account, allowing you to decide who sees your pictures and what information the other person sees about you. You decide the next step from wherever you are.
How does truelifepartner work?
Registration is easy. When you first sign up, you'll select your gender and the gender you're looking for. You will then be asked to provide a valid email address, which will be verified, and a password. Yay! Your account is created. Next, you will be asked to answer a personality quiz, to give details about yourself. The quiz covers various topics which only require you to be real. Your answers go straight into the scientific process of matchmaking and your answers are private.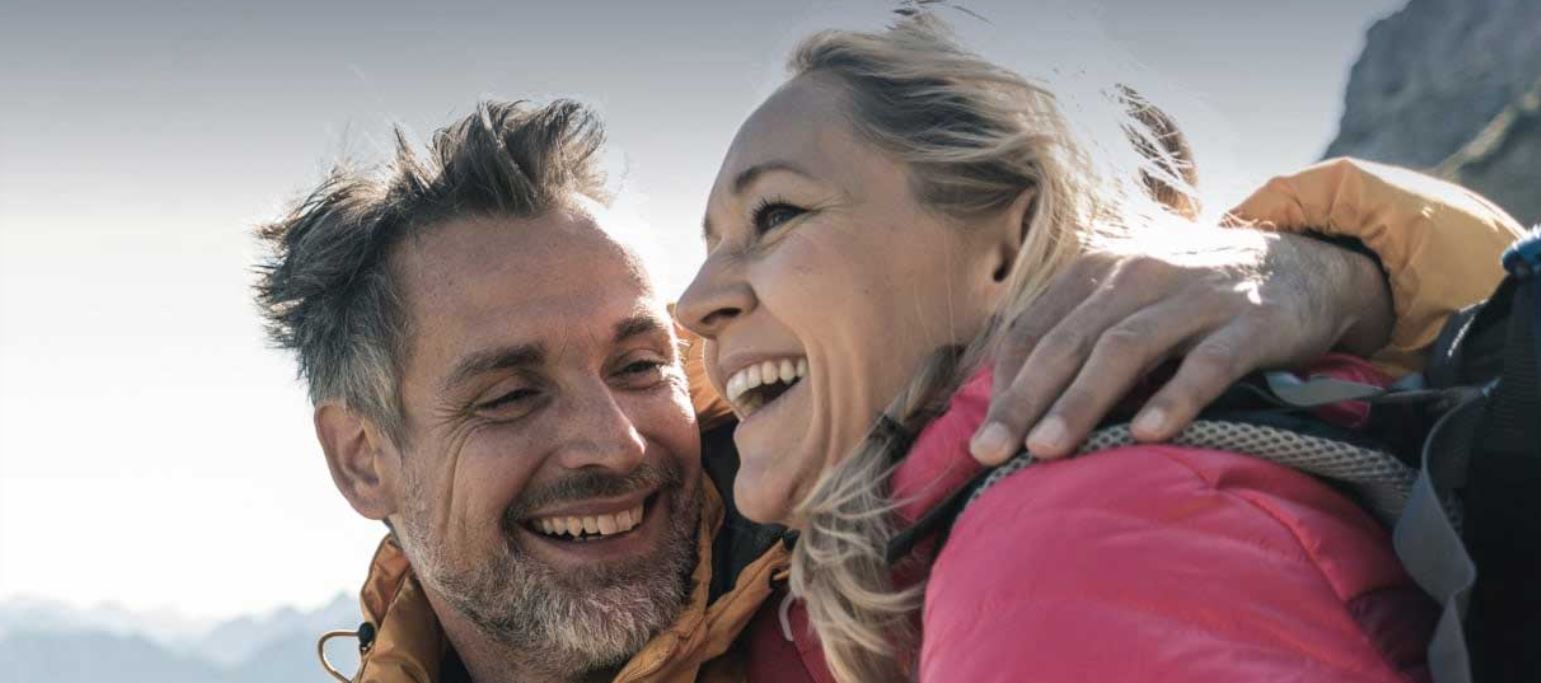 Creating a profile
In this section, you fill in your details which include education, job, physical features, beliefs, location, and more. A text box will also be provided at the bottom of the page for you to write about yourself in 200 characters. Concisely stating who you are and what you're looking for helps the algorithm in delivery matches that complement you.
Congratulations! You have taken the first huge step to find a long-term relationship. You have successfully created your profile.
Now you can upload your favorite picture on your profile. There is an option for skipping this step, but having a picture increases your chances with your matches. Pictures containing children, explicit content, animals, violence, or contact data will not be accepted.
Finding Contact
There are several ways to get in touch with your matches on truelifepartner.co.uk. Once you've completed your profile, the most suitable users are presented to you as your matches, and you can start a conversation right away by sending a direct message. You can also send a smiley if you'd rather not start off with words. You get notified about your matches via email if you are not online. With over a hundred and eighty thousand users in the United Kingdom, you have an array of suitable options to choose from.
Design and Navigation
Truelifepartner boasts a user-friendly, and attractive website interface, and the same applies to the application. Heartwarming smiles of seniors; older men and women make the homepage of the website welcoming to new and returning users. The colors speak love and romance.  The site is very easy to use and navigate. You can check out as many profiles as desired in the 'Members' section. When you visit a profile, you can see the user's information and their compatibility with you. This lets you know instantly if you and another user would be a good fit or not. If the compatibility rate is good enough for you, you can go ahead and start a conversation. There's more…
You can add profiles to your 'Favorites' list for easy and quick access. You can also send a smile, a kiss, a wave, or a big wave. You can make use of the 'Is it love at first like?' function by like a profile picture, and if they like yours back, you both get notified. Sweet!

Pricing and Benefits
The naysayers and competition would try to tag Truelifepartner as a scam, but the results, testimonies, and features are evident to see even for non-premium users. Some of the free features include:
Registration
Basic membership
Personality test and result
Profile edits, access to matches, and image uploads.
Limited messaging
Premium membership comes with loads more features and advantages, and here's how it's priced:
3 months… £39.99 per month
6 months… £29.99 per month
12 months… £19.99 per month
Here are the amazing features you get with premium membership:
Add profiles to your favorites
See who visits your profile
Read all your messages
Send unlimited messages
View other profiles, and see your compatibility rate
Send preset challenging questions that you can choose from a list
Use video calls to chat with interesting matches and profiles
By now, I know you're convinced but just to keep you more convinced, this is a real-life review of a user who made the decision to become a premium member:
I turned to truelifepartner after my divorce and it helped me put myself back on the dating scene. I had never used anything like this before but I decided to give it a go after being single for 5 years. I immediately felt at ease during the registration. The profiles are extensive which really allows you to cater to your exact preferences which I really liked. I have been able to speak to people that not only share the same interests but the same values. The ability to completely customize your profile has led to meaningful interactions and the prospect of a genuine long-term relationship which I was not expecting. The free features of the site are worthwhile making it not seem like a money scam. The site cares about you finding love above a quick paycheck.

Conclusion
"Good things come to those who wait" is a true statement, but good things come faster to people who take action. Truelifepartner does all the work while you relax at home or at work by presenting you with the most suitable and compatible matches, from which you get to choose. If you're looking to meet a partner, your soulmate, or a long-term relationship, all you need has been put in place by the service to help you achieve this goal. You can start dating again and enjoy sweet moments with someone that complements you without all the stress. It is great for single seniors looking for like-minded mature singles around them. Truelifepartner also takes your security very seriously with various measures put in place to ensure you have a safe and secure dating experience. You can block accounts you are not comfortable with. If you do have inquiries or complaints, a customer service system is ever available to respond to and resolve all your complaints. You only have to send a mail to customerservice@.co.uk